Canadian home sales hold steady in June- CREA
Date Posted: July 18, 2019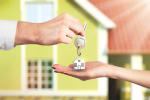 The Canadian Real Estate Association (CREA) has released their national home sale report for June 2019.
Following three months of increased home sales, June data suggests that the housing market has stabilized resulting from nearly even local markets where sales we up, such as Quebec and Southern Ontario, and markets where sales were down, namely the GVA, Calgary, Halifax, and Newfoundland and Labrador.
"There's a growing divergence in Canadian housing market trends between eastern and western Canada," said Gregory Klump, CREA's Chief Economist. "While sales activity in Canada's three westernmost provinces appears to have stopped deteriorating, it will be some time before supply and demand there becomes better balanced and the outlook for home prices improves."
Sales activity edged up 0.3% compared to June 2018 while the number of newly-listed homes increase 0.8%. Home prices in the Ottawa market rose 8.3% to $420,200 year-over-year led by a 13.2% increase in the townhouse/row unit prices. Across Canada, the average home price in June 2019 was $505,000m up 17% from June 2018.
To read more from the CREA Monthly National Statistics, click here.
Thinking of buying a home? Start with your Mortgage Broker today.