Canadian home sales rise in July- CREA
Date Posted: August 16, 2019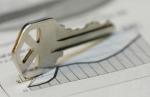 For a fifth consecutive month, home sales across Canada rose once again in July according to the newly released report from the Canadian Real Estate Association (CREA). Sales increased year-over-year in in most of Canada's largest markets, including Ottawa.
"The extent to which recent declines in mortgage interest rates have helped lift sales activity varies by community and price segment," said Jason Stephen, CREA's President.
"Sales are starting to rebound in places where they dropped when the mortgage stress test took effect at the beginning of 2018, but activity there remains well below levels recorded prior to its introduction," said Gregory Klump, CREA's Chief Economist "By the same token, sales continue to rise in housing markets where the mortgage stress test had little impact due to upbeat local economic conditions and a supply of affordably priced homes. Meanwhile, the mortgage stress test is doing no favours for homebuyers and sellers alike in places facing challenging local economic prospects and subdued consumer sentiment."
In the Ottawa market, home prices rose by 8.9% y-o-y, significantly increased by the townhouse/ row unit prices at an increase of 13.7%. The average sale price in Ottawa for the month of July came to $423,900. Nationally, the average price for a home sold was $499,000 which represents a 3.9% increase over July 2018. This average price figure, however, is greatly skewed by the GTA and GVA markets thus by excluding these markets, the national average price is slightly less that $393,000.
To read the full Statistical Report from the Canadian Real Estate Association, click here.
Thinking of getting into the real estate market or expanding your portfolio? Contact your Mortgage Broker today for all the information.