Open House- The Real Estate And Mortgage Show: July 13, 2019
Date Posted: July 15, 2019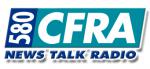 The Bank of Canada rates remained unchanged yet again last week. Given the uncertainty of the global trade environment. Economists are even suggesting there may even be a decreased to the rate later this year.
When it comes to mortgages, not all products are created equal. The penalty calculations vary from lender to lender and especially a monoline lender to a big bank. If you take a mortgage over 5 years, the bank cannot charge the interest-rate differential after the 5-year mark. Even though rates have gone down, the posted rates remain the same which means that penalty calculations are higher.
When it comes to life and disability insurance that is offered with mortgages, it is not mandatory to take, and consumers should be researching all options available to them. Any institution that states it is mandatory is used an illegal tactic of tied-selling.
Certain areas of Ottawa remain a buyer's market which can be frustrating with all the news of bidding wars in other pockets of the city. Realistically over 50% of the homes being sold are being sold under asking price. Work with your Real Estate Agent to price your home accordingly. If you over bid on a home, it is likely that you will not be able to recoup that cost of you need to sell shortly down the road. Listing remain consistent with 4521 homes on the market, 3910 residential homes and 611 condos. Now that we are in mid-July the market is experiencing a minor slow down.
When you complete paying off your mortgage, you own the home out-right. Some banks offer a collateral mortgage which would allow you to re-borrow against the home at any time without having to do the legal work over again. Once your home is paid off, it wold be worthwhile to look into a way to put that equity to use such as purchasing an investment property or using it to invest.
To listen to the full podcast click here.
Contact your Mortgage Broker today for more trusted advice.