Open House- The Real Estate And Mortgage Show: July 20, 2019
Date Posted: July 22, 2019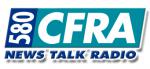 This week's listings are still in the mid-4000 range at 4483 which is pushing people to new home builders- remember, it is still important to bring a real estate agent to act on your behalf and keep your best interest in mind. It is still a great time to sell your home though the appetite is less so for the fixer-upper properties. On the mortgage side, brokers encourage listing real estate agents to watch the wording for those types of properties.
Bank of Canada has lowered the qualifying rate for mortgages from 5.34% to 5.19%, however, bank posted rates have remained the same. Actual mortgage rates are nearly back to where they were in 2016.
With a federal election around the corner, historically, the housing market does slow especially given Ottawa as a central government hub as the capital city. A change in leadership may mean an influx of homes on the market.
Wondering what a "bully offer" is? This occurs when a listing states that they will not be showing or looking at offers until a certain date and time. A pre-emptive or bully offer is made before this date and the real estate agents are required to disclose this offer to the buyer and then in turn notify all the potential buyers.
Is your Mortgage Broker charging a broker fee on a traditional mortgage deal? Ensure you are reading your mortgage documents presented by the broker carefully. If you have doubt and are concerned, it may be time to get a second opinion.
Contact your Mortgage Broker today for trusted advice.